m2Advisor
Advisor Workstation
all the tools you need to run your advisory business
m2Web and m2Mobile
Investor Client Portal
online portfolio access for your investor clients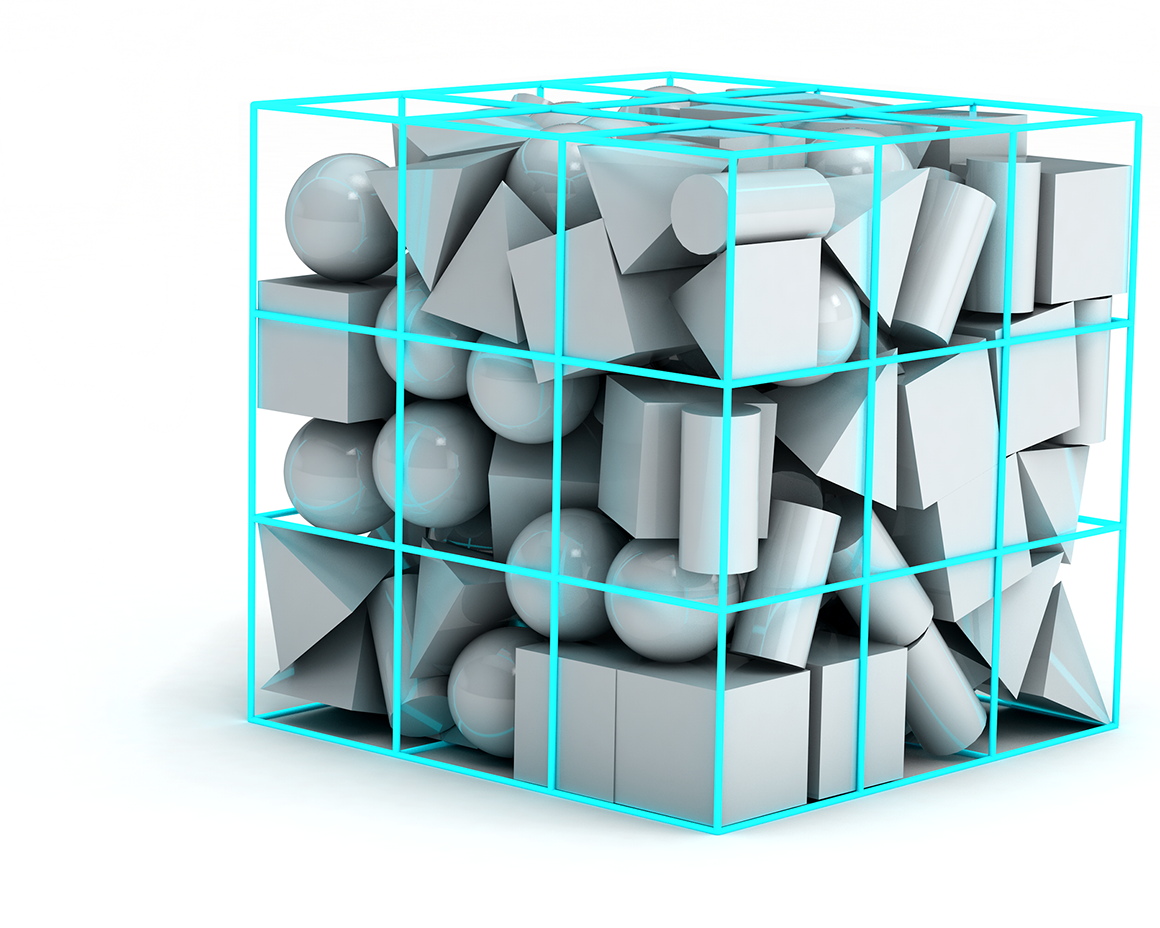 Powerful Portfolio
Multiple custodian data aggregation
Data reconciliation
Proposal generation and Modelling

Comprehensive CRM
Tag clients for marketing purposes
Document and email Repository
Create reminders and To-Dos

Specialised Tax Reporting
Capital Gains/ Loss methods
Income reconciliation
Advanced cost base management
Portfolio Advisor Desktop
Manage your clients portfolio with ease
Investor
the person, or persons or entity that owns the investment assets and their associated identifiers and accounts
Reconciliation
Data feeds received are Reconciled back to the Banks, Custodians and Clearers on a daily basis.
Enrichment
Our dedicated team monitors and detects incomplete and generic transactions through the use of our heuristic rules engine enabling us to apply a range of enrichment actions. e.g. Converting generic cash transactions into income transactions for the correct asset.
Verification
Corporate actions are applied where appropriate and these are verified by our team of specialists so that assets reflect their correct market value.
Cost-base Integrity
The cost-base for individual investment assets is tracked in time from acquisition through various transformations such as splits, code changes, take overs, spin offs and disposals. This ensures the accuracy of capital gains / losses for the performance calculation. Retrospective adjustments to cost-base are immediately and automatically applied through the up-stream history for that investment.
Asset or Investment Instrument
each investment asset along with their associated symbol identifiers and specific type attributes and events history
Custodian, Bank and Clearer Feed
Portfolio holdings and transactions are automatically retrieved and synchronised daily with their various forms of custody accurately reflecting the true stock and cash positions consolidated into a single view inside m2Wealth.
Drill-Down
Drill-down into the transactions that make up a Portfolio holding.
Filter Search
Multiple filters allow users to search and view all historical transactions, holdings, income and performance information.
Custodian Overview
Easily identify which Assets are held by each Custodian.
Positions or Holdings
the quantity, costs and market values of each Asset in an Investor's portfolio as at historical points in time
Asset Classes
The System caters for a wide range of asset classes e.g. Equities, Bonds, Options, Warrants, Funds, Off-platform Assets, Private Assets, Property.
International Market Data
Our market information database includes securities from every major market in the world and the price history for nearly all public markets.
Multi-currencies
All transactions and holdings are recorded in their original currency but portfolios can be valued in any currency 'as at' any date.
Movements or Transactions
the transactions (Buy, Sell, Deposit, Withdrawal, Income, Fees, Adjustments etc.) both cash and stock that reconcile the positions
Drill-Down
Advisor can quickly drill down to the Capital Flow and Return components of each position to reveal how the Performance values were calculated.
Benchmarking
The system can benchmark portfolio performance using Market Indexes and / or a target percentage.
Dynamic Calculation
Performance is dynamically calculated for any date range in any valuation currency using Historical Price, Forex rate and Income Data.
Automatic Reconciliation
Capital flows between accounts within a position are reconciled automatically to ensure that the capital figures used in performance calculations are not overstated.
Manager-Advisor-Dealer Group
the person or persons responsible for the management of the Investor's portfolio along with their User Access Security credentials
Report Categories
There are three categories: Client Reports (Client Portfolio Reports) Advisor Reports (Advisor Managed Client and Asset Reports) and Management Reports (Firm-wide)
Family Groups
Multiple portfolios can be arranged into 'Family Groups' to view and calculate performance on all investments held by a Family Group. These can be customised to exclude specific holdings and / or apply different participation percentages.
Report Packages
Streamline report generation by creating 'Report Packages' (e.g. Annual Portfolio Report Package, Quarterly Report Package) and allocate them to specific clients.
Classes
Classification of Assets into Classes can be customised to reflect how an Advisor, Investor or Firm want to organise their Portfolio (eg. Short / Long Term, by Industry, by Type…)
A powerful Client Relationship Management system designed for the wealth advisor

Multi Field Search
Our powerful search function can search multiple account IDs, tags, assets and other client detail fields.

Custom Tags
Customisable tags allow you to categorise your clients for marketing purposes. Create output lists for third party tools such as Mailchimp.

Contact Events Log
Email addresses, phone numbers and other client details can be stored on the system for future reference.

Alerts and To Dos
Assign to-dos for a client with notifications that can remind you when a task is due.

Document Repository
Save clients, assets and firm-wide documents securely on our system.

Multi Contacts
A Portfolio can include multiple contact details such as for an accountant or spouse.

Income Distributions & Capital Gains-Losses
advanced facilities for income reconciliation and capital gains-loss management
Income Distributions
M2 uses advanced AI techniques to ensure Income/Distributions are identified correctly as data is entered into the system.
Distribution Entitlements
Distributions and cash credits arriving into Investor Portfolios can be analysed in detail and verified against announced entitlements to ensure all income has been received or accrued.
Income Sources
It is not uncommon for Custodians to include 'income' as miscellaneous deposits/credits with minimal supporting information. M2's AI systems can are trained to detect and learn and then enrich the transaction data which contain such 'income' artifacts whether from external Custodian data-feed sources or from internal Custody processes. The identifiable 'artifacts' in these cases are usually unique to a specific Custodian and over time M2 has built up a significant library of learned AI rules applicable to a growing cohort of Custodians.
Withholding Tax
Any applicable withholding tax that has been reported as withheld by the registrar or Custodian will also be validated and highlighted for discrepancies. Where only Net Income (i.e. net of taxes) is available from the data-feeds, then M2 will use AI processes to detect this situation and calculate the tax withheld component and store the grossed-up income amount.
Capital Distributions
Distributions with an embedded capital component or of a capital nature are identified and separated to be treated as different from  'income'.
Back-office cost reductions
The AI facilities provided with M2 Income processing are described in more detail in the m2Hub section under the 'Robo back-office' section.
Capital Gains and Losses (CGL)
M2 can track CGL at both the standard or advanced tax-parcel level as required for a specific Wealth Manager or Tax jurisdiction.
Average Cost Method
Average Costs are maintained as the default method for CGL for Performance calculation and for basic Realised and Unrealised Gains-Loss reporting.
Dynamic Cost Base updating
Investment holdings in any one stock can change form significantly over time as a result of Corporate Actions such as Splits/Consolidations, Spin-offs, Mergers, Calls, Capital Returns, Code Changes etc.  Such Corporate Action activity necessitates complex management of the cost-bases, impacting P&L and CGL calculations. M2 maintains sophisticated linkages between every parcel (acquisitions and disposals) involved in the life-cycle of each holding such that retrospective adjustments of cost-bases are automatically reflected  dynamically as soon as transactions are added, amended, deleted or Corporate Actions applied.
LIFO, FIFO, Min Gains, Max Gains etc
In addition to Average Cost method, M2 can also maintain multiple concurrent CGL methods for difference tax regimes using tax-parcels. These CGL methods include LIFO, FIFO, Min Gains, Max Gains and Selected Parcels.
Realised and Unrealised GGL Reporting
Detailed Realised and Unrealised Gains-Losses Reports are available in real time and presented on screen, printed or in spreadsheet form.
Onboarding of Prior Period Cost Base history
Transferring of cost-base history and position-parcels is possible when migrating from legacy systems to the M2 system
Carry-forward incrementing cost base adjustments
Historical carry-forward cost base adjustments from other systems can be onboarded into m2Advisor such that closing balances from one system synchronise with the tax reporting continued into the m2Advisor reporting
Historical Foreign Currency Positions
On-board 'override' foreign currency base rates associated with prior period historical transactions. This allows seamless synchronisation between legacy systems reporting and M2 reporting without impacting the Cost Bases for long-held positions.
We help you to stay compliant with AMLA, the Swiss Code of Conduct, MiFID 1, MiFID 2, FIDLEG
(FinSA), FINIG (FinIA) and the Australian ASIC's AFSL obligations.

Post Trade Checks
Automate post-trade compliance checks against regulatory restrictions and pre-agreed mandates.

Record Keeping
Maintain mandatory records keeping such as I.D's and domicile proof-sets securely.

Internal Control
Achieve operational efficiency. Comply with regulations, laws and policies with ease.

Mandates and Risk
Analyse risk in real-time through the monitoring of rules established by workflows and mandates. e.g. Asset Allocation Mandates.
Client On-Boarding
Streamline client applications and data collection with alerts when tasks are due and audit logs for control purposes.

Compliance Reporting
We provide a range of extract reporting capabilities for all compliance managers enabling them to monitor portfolio activity and provide support documentation to regulators.

Customisable KYC
Easily customise your 'Know Your Client' forms to suit your business.

Workflow Checklist
Dynamic Workflows help ensure that all compliance tasks are completed.

Audit Log
User compliance activity is logged to give managers better oversight and track access to the system.

Granular User Privileges
User privileges can be set to better control compliance data integrity.

Easy to Use Templates
Email and Word Document templates for SOA, new client emails etc.

Value for Money
All of this functionality comes with m2Advisor. No need to purchase any additional systems.

Regulatory and Tax Reporting
advanced customising facilities plus optional Country specific Regulatory and Tax Reporting
Regulatory and Tax Reporting by Jurisdiction
Regulatory Reporting covering Market Activity and Personal Tax varies widely by geographic location and is complex and labour intensive
Reglatory Authority Reporting
The regulatory Authority reporting is also country or region specific and often requires reporting to multiple authorities/regulators. The requirements are usually driven by market fraud-detection and anti money-laundering legislation and often includes monitoring of investor income and CGL activity to monitor tax-collection effectiveness.
Investor Tax Reports
The Investor reporting requirements are of course very country specific and typically include Income and/or Capital Gains-Losses analysis to assist Investors in completing their obligatory tax returns.  The 'consumers' of the reporting can be Investors to assist their personal tax reporting obligations or to state authorities mandated to monitor AML, distributions and CGL activity.
EUROPE Regulatory and Tax Reporting
MiFID II capabilities
Europe MiFID Regulatory Reporting
The M2 system maintains all the data attributes required for MiFID II reporting. This allows both recurring and ad-hoc regulatory reporting to be customised for each Wealth Manager as well as the downstream tax reporting requirements of individual investors or family groups. The management of the data to generate the reporting is strictly controlled within the GDPR guidelines.
AUSTRALIA Regulatory and Tax Reporting
ATO capabilities
Australian Investor Tax Return
M2 provides the very detailed analysis of Income for each investment asset allocated into the various components specified by the Australian Tax Office. This links with the equally complex CGL reporting of Realised and Unrealised Gains-Losses adjusted for concession and cost-base adjustments unique to the Australian tax regime.
Australia Tax Office Monitoring Reports
M2 provides the market Transaction and Income ATO reporting requirements for operators of Nomineed Custody and Sub-Registry investments managed within M2 systems. The requirement arises where the underlying beneficial owners are not identified on the primary registry for an Investment Issuer.
ASIA Regulatory and Tax Reporting
Expanding coverage for several Investor jurisdictions
Reglatory Authority Reporting
The M2 system maintains the data attributes required for the Privacy and Regulatory requirements of several 'compliance-heavy' regions which positions M2 well to meet the Privacy and Regulatory requirements of most of the Asian Investment jurisdictions. This allows both recurring and ad-hoc regulatory reporting to be customised for each Jurisdiction's Wealth Managers as well as the downstream tax reporting requirements of individual investors or family groups.
M2 is versed in the Regulatory requirements of the Personal Data Protection Act ('PDPA') of Singapore and the Personal Data Privacy Ordinance ('PDPO')
of Hong Kong.
UK Regulatory and Tax Reporting
post Brexit
Post Brexit, the reporting requirements for UK Wealth Managers continue to be similar to GDPR/MiFID however they are expect to diverge further over time. The data attributes required to provide the regulatory and tax reporting is expected to remain predominantly the same as Europe but M2 will expand facilities in line with changed requirements as they emerge.
m2WebInvestor Client Portal - Laptop/PC

Online Portfolio Services
Advisor Centric Service
Self-Service Reports
Modern and Clean Design

Control and Customisation
White Label Integration
Allocate and Suspend Access
3rd Party Integration Capacity

Home Computer Access
Portfolio access On-the-Go
Real-time Feedback
all main browsers
Customisable online portfolio services

Advisor Centric Service
Facilitate a collaborative relationship between the Advisor and an Investor by providing portfolio access to keep them informed at all times.

White Labelling and Integration
m2Web can be integrated into your firms website. The look and feel of the site can be customised to include corporate colours and logos.

Access, Anytime, Anywhere
Clients can get online access to all their portfolio information at anytime from any location. The information is up-to-date and fully valued with the latest market pricing.

Watch List
Investors can create their own watch list on m2Web to keep track of stocks they are following.
Self Service Reports
Clients can print portfolio reports for themselves or their accountants at any time without needing Advisor assistance.

Modern and Clean Design
m2Web is designed to be dynamic and current. Investors can view an overview of their portfolio and then easily drill down to show the details.
A beautiful online portfolio for your client
Advisor control and customisation

Comprehensive Integration
Available on a project basis, services can be integrated into in-house IT systems using APIs enabling the embedding of m2Web into sophisticated client services unique to that firm.

Advisor Access Control
Investor access to m2Web is controlled by the Advisor who allocates the Login details enabling them to reset passwords or suspend access as appropriate.

Other Integration Features
Advisory firms can integrate m2Web into their websites and their internal systems. e.g. built-in features such as the display of Twitter feeds and the use of single sign on.
m2MobileInvestor Client Portal - Mobile

Easy Setup
Anyone provided with m2Web access by their Advisor will get access to m2Mobile at no extra cost.

Instant Communication
Investors can create their own watch list on m2Web to keep track of stocks they are interested in.

Immediate Portfolio Access
m2Mobile provides access to their portfolios from mobile devices. The App is available on both Android and iOS devices.